Wildlife strikes are events likely to present an important risk for aviation safety. In this respect, they must be notified to competent authority. In France, wildlife strikes are notified by various stakeholders of the airport sector by safety occurence reports. These reports are forwarded to the civil aviation safety authority (DSAC) and to the civil aviation technical center (STAC). 
The statistical bulletin shows a level of wildlife risk for the whole French metropolitan territory for the year 2017, measured by several indicators of notified strikes.
The indicators of year 2017 are compared to the indicators measured for the period 2012-2016. An analysis of these indicators allows the identification of trends for the year 2017 and it endeavors to study the context and to highlight particularities in the observed results.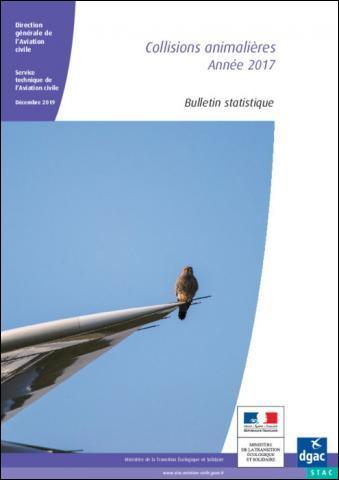 Wildlife strikes – 2017 – Statistical bulletin

| | |
| --- | --- |
| Editor | STAC |
| ISBN/ISSN | |
| Publication year | 2019 |
| Format | A4 |
| Pages number | 14 |
| Price printed version | Free |